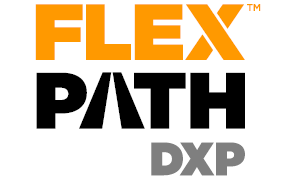 FlexPath™ DXP
Digital Experience Platform

DIGITAL MARKETING | DIGITAL SHOPPING | DIGITAL RETAILING
When it comes to digital retailing and auto financing transformation, change is the only constant.
Digital interactions with prospective car buyers represent the first, if not most, of the experiences between customers and dealerships.

Customer experience today goes far beyond a website. Lenders and dealerships need the right tools to drive meaningful experiences across their entire digital ecosystems.

FlexPath™ DXP delivers a personalized end-to-end digital experience that targets in-market car buyers, brings more buyers into the market, and lets them go as far down the transaction pipeline as they want to go.
Digital Experience Platform (DXP) is an emerging category of enterprise software seeking to meet the needs of companies undergoing digital transformation, with the ultimate goal of providing better customer experiences. DXPs can be a single product but are often a suite of products that work together.

FlexPath™ DXP makes it easy to create and distribute compelling shopping CTAs across multiple marketing channels to a targeted audience, then provides a shopper interaction that is personalized and relevant.

Strengthen the relationship with your customer by transforming the engagement touch points and creating customer empowerment that will drive conversions and improve your customer experience relating to higher conversions and sales.

The FlexPath™ DXP platform can facilitate an End-to-end Unnatended Transaction (EUT) but flexible enough to allow the shopper to revert to a live-person experience.
FlexPath™ is divided into three main components of the path to purchase, or customer journey.
DIGITAL MARKETING

FlexPath™ DXP breaks the traditional digital marketing model with campaign strategies that create thought-provoking calls-to-action. Unlike most traditional marketing that focuses on ZMOT, FlexPath™ reaches further up the funnel to the "Stimulus" step. The 'Stimulus' step is what generates interest and drives more consumers into the market.

In automotive marketing, the 'Stimulus' step is primarily done at the Tier 1 & Tier 2 level where dealers have very little input or individuality. Dipping your marketing toe into the 'Stimulus' step can have a huge payoff and incredible ROI.

There are a host of benefits:

• Stand out from your competitors
• Build your own brand
• Spend less marketing $$$
• Accelerate the path to purchase
• Positive impact on your sales culture
• Create a better consumer experience
• Enhance your dealer's perception
Our partnership with truMeta™ uses exclusive in-market audiences and other leading data sets within Facebook, targeting relevant ads by zip code and specially optimized for a brand, budget, and competitive landscape to maximize ROI.
DIGITAL SHOPPING

Shopping for a vehicle is where 80% of the car buying journey is spent, with 10% marketing, and 10% transacting. This shopping piece is where you have the opportunity to persuade someone to buy from you. Referred to as the Zero Moment of Truth, is when consumers make their buying choices.

FlexPath™ DXP integrates with truPayments® from PureCars® for the tru Shop-by-Payment® Experience. tru Shop-by-Payment® is a one-to-one personalized shopping experience, which connects the right personalized inventory and financing options to each customer based on their unique preferences and profile (including real credit).

Personalized shopping can help consumers discover a vehicle they didn't know they could afford or a payment they didn't know they could get. They feel in control and empowered. They can comparison shop financing and inventory simultaneously in a way that is personalized and gives them confidence to move forward to a transaction.

DIGITAL RETAILING

Digital Retailing (DR) is the transactional part of the buying journey. FlexPath™ enables the customer to go as far into the transaction as they are comfortable with. From a formal credit approval, to selecting additional F&I products and accesorizing their vehicle, to electronic contracting, all without talking to a single person, if they don't want to.
Our credit-first lender waterfall decisioning engine qualifies customers at the start of their deal. Dealers spend less time closing sales and eliminating costly payment quoting errors based on inaccurate credit information. This also sets the right expectation for the buyer to ensure happy customers.
FlexPath™ DXP is loaded with state-of-the-art technology and offers everything you need to be flexible, adaptable and prepared for whatever comes next.